A How-To Guide on Teen Prostitution, Compliments of Planned Parenthood
Gene Lalor | February 2, 2011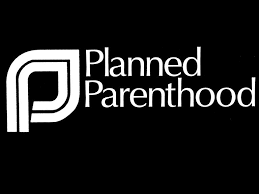 Scrape the bottoms of dirty, old barrels and almost invariably they are found to be filled with filthy sludge.  There is no better description of Planned Parenthood of America than filthy sludge which prospers at the bottom of America's abortion barrel. 
With all due apologies to sludge, the Planned Parenthood Federation of America, PP, has reached a whole new sludgy low with what can only be described as a how-to guide for pimps on the best methods of conducting their child sex slave trade.
Showing no sense of shock or recrimination, a Planned Parenthood counselor advised how best to get underage prostitutes tested for std's, secure contraceptives, and have their babies aborted.  The PP counselor also furnished free information on how to make the pimp's enterprise "look as legit as possible," avoid being caught, and threw in helpful advice on having their child hookers lie about their age and perform sex acts from the "waist up" after undergoing abortions. 
The bemused, laughing counselor is a virtual teen Hooker Heloise when it comes to pimp hints and, again, it's all gratis.  Planned Parenthood will make its bucks when it provides the services she outlined.  
The strong of stomach can view PP in action here when an undercover black entrepreneur and his white employee replicated a scene witnessed in five other states when they visited a New Jersey Planned Parenthood facility: http://tiny.cc/1pkp1 
What's most remarkable about the video is not only the counselor's lack of dismay and suggestions on how to conceal criminal acts but the fact she evidently was well-versed in the information she gave which strongly suggests she had given it before, possibly often.  
As with ACORN which was similarly outed a few years back, the head honchos at PP will surely condemn the scam as illegal and reprehensible and positively nasty and an exception rather than a rule at PP.  Hopefully, as with ACORN, Planned Parenthood will also be terminated, although I wouldn't bet on that. 
A lucrative business to begin with–Planned Parenthood of America had net assets in 2008 in excess of a billion dollars–PP also receives over $300 million annually in taxpayer funding to support that business and performs tens of thousands of abortions every year. 
In addition, the socially-conscious PP provides instructions for teens on safe sex, masturbation, and homophobia replete with graphic videos among other similar services and now has expanded into outright criminality as evidenced by the Jersey video. 
For more information on the PPFOA, see "Big Bucks for Dead Babies," http://tiny.cc/tb63s. 
Margaret Sanger, the racist eugenicist who founded Planned Parenthood, would indeed be proud of her organization today even as Americans are shamed to know they are supporting it with their tax dollars. 
Contributor's website:
http://www.genelalor.com/
Content posted by users from other sites is posted for commentary and news purposes under fair use and each author is responsible for their own postings and a particular posting should not be construed as being endorsed by this site or its owner.