Scenarios: Gays and Tooth Brushes
Gene Lalor | April 6, 2010
Scenario Number One: The USMC
  and DADT
Ok, you're a normal, healthy male with normal, healthy appetites and volunteer to become one of the few and the proud.  You sign up for the United States Marine Corps–not "corpse," Mr. President.  You're assigned to Camp Lejeune to endure the rigors of boot camp and find yourself bunking next to a Megan Fox lookalike recruit.
Healthy or not, that wouldn't be a healthy environment for any jarhead, least of all an impressionable 19 year old expecting to survive boot camp.
That's a variation on the scenario Marine Corps' commandant General James Conway wants to avoid if and when Bill Clinton's Don't Ask, Don't Tell, (DADT), policy regarding gays in the military is repealed.  The difference would be that the normal healthy male would effectively become the Megan to the homosexual(s) in the next bunk(s). 
Gen. Conway's solution is to provide separate and equal bedrooms in the bunkhouse for Marines under his command.
An outspoken opponent of repealing DADT, Conway said, "I would not ask our Marines to live with someone who is homosexual if we can possibly avoid it.  And to me that means we have to build BEQs (bachelor enlisted quarters) and have single rooms." 
Chairman of the Joint Chiefs of Staff Admiral Mike Mullen, Conway's boss, favors repealing DADT.  He admonished another general for encouraging troops to speak up against repeal and suggested that military personnel who disagree should quit, take a walk, to "vote with your feet:"
http://bit.ly/9EEnds
Isn't this just fine and dandy!  The president and the Gay Lobby now have senior military officers arguing over gays in the military, making huge expenditures for private quarters, and advising dissenters to just get out–and no one has even mentioned the questions of what to do about heads and shower rooms or where the gays would hang their purses.
Scenario Number Two:  Obamacare and Tooth Brushes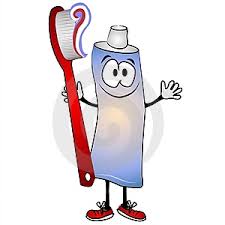 So, you're in the market for a new car, or new fridge, boots, or toothbrush?  With the precedent established by the passage of Obamacare, you had best check with your governmental agency in charge of cars, fridges, boots, and toothbrushes.
According to Rep. Michael Burgess (R-Texas) "If the mandate in the health care law requiring individuals to purchase health insurance or be penalized is upheld by the courts, the federal government could mandate anything, such as requiring all Americans to purchase a General Motors car."
But, why should that mandate stop there?  Just because GM has now become Government Motors isn't the only reason we will be forced to buy an Impala over a Prius.  The precedent has been established that Washington can dictate our purchases. 
As Burgess, a doctor, added, "The Congressional Budget Office has said that never before in the history of the United States has the federal government mandated that anyone buy a specific good or service and, of course, the bill includes the individual mandate.  Is there a part of the Constitution that you think gives Congress the authority to mandate individuals to purchase health insurance?" http://bit.ly/b63kff 
Answer, no, anymore that the Constitution gives Congress the authority to mandate individuals to purchase cars, fridges, boots, or tooth brushes. 
Are those mandates absurd?  Of course they are!  Just as absurd as the usurpation of 17% of the American economy by a constitutionally-elected regime commandeering America's health care system.
Buy your cars, fridges, boots, and toothbrushes now before the Obamians dictate Impalas over Priuses, Amanas over GE's, Albertas over Timberlands, and manual over power toothbrushes. 
  
Contributor's website:
http://www.genelalor.com/
Content posted by users from other sites is posted for commentary and news purposes under fair use and each author is responsible for their own postings and a particular posting should not be construed as being endorsed by this site or its owner.